Everyday
Wellness
Routine
ART DIRECTION
UI/UX DESIGN
SYSTEM DESIGN
MOTION DESIGN
BRAND DESIGN
With a newly established direction for the
brand, Four Sigmatic was looking to redesign their
website to better align with their positioning and create
a cohesive brand from end to end. In addition they
were looking for ways to educate the consumer on the
importance of a mindful routine.
The approach for the website was to create an
extension of the packaging, utilizing the various colors,
illustrations, and organic shapes throughout the site.
This bridged the gap from the shelves around the
world to the digital experience for the brand.
A MINDFUL WELLNESS ROUTINE
After some data analysis of the previous site the team noticed a huge opportunity to improve the overall navigation and product categorization of the site, this became the foundation for the team as we continued the redesign.
The new design system enabled us to maintain a vibrant display of color and imagery throughout the site for both mobile and desktop.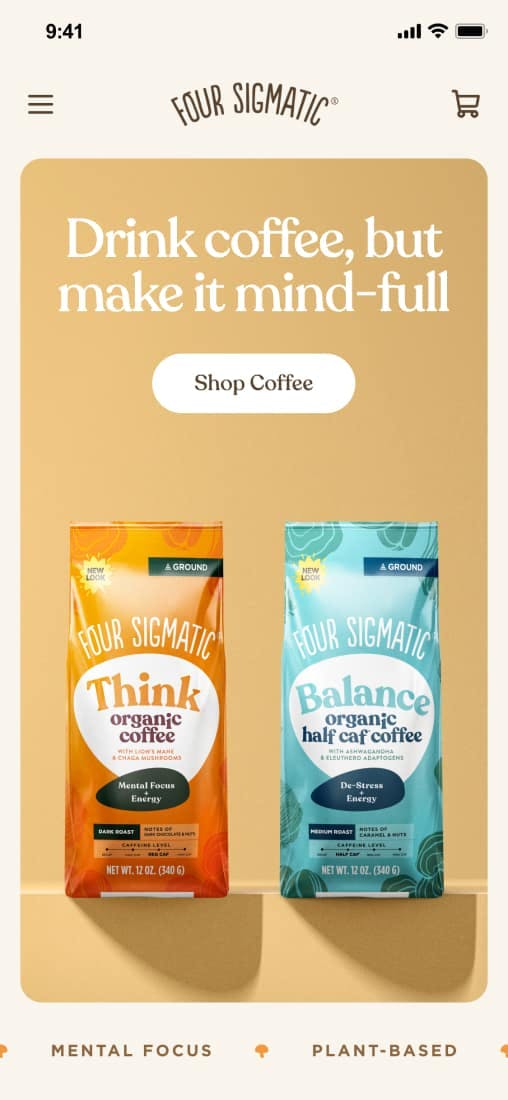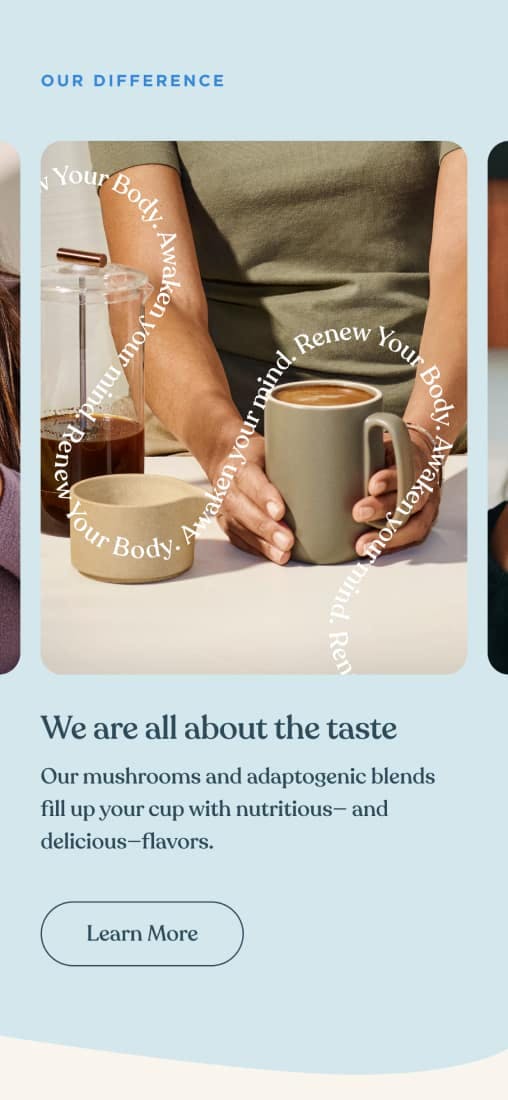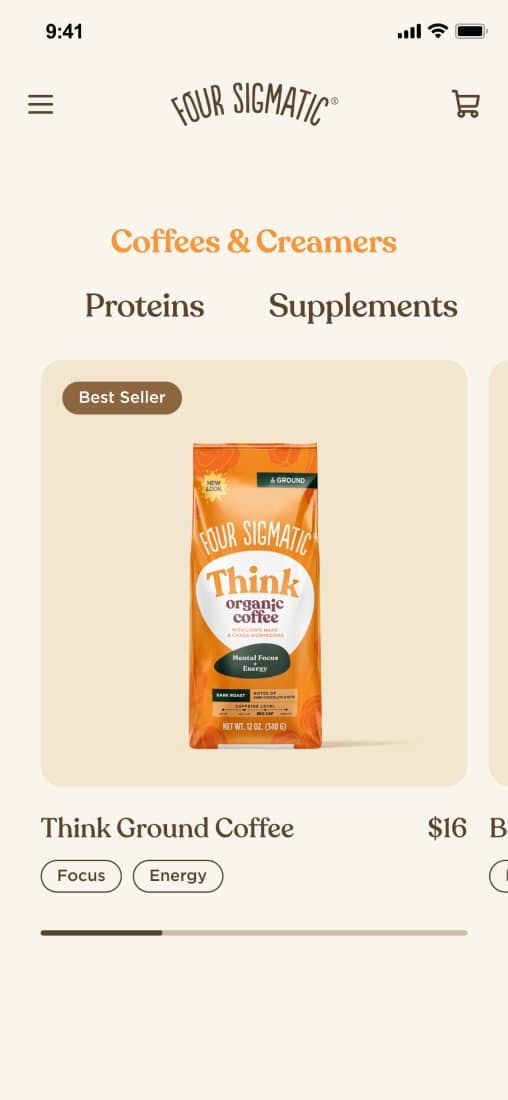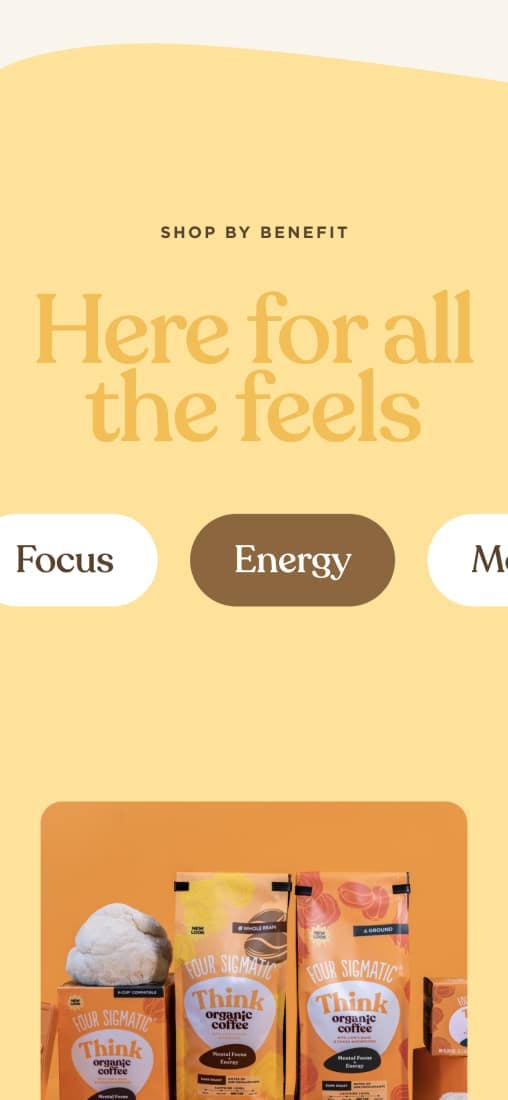 02/
SHOPPING EXPERIENCE
05/
UNIQUE CHALLENGES REQUIRE UNIQUE SOLUTIONS
Four Sigmatic had a unique challenge for their e-commerce site, requiring a minimum cart balance before a user can complete their purchase. To help with this we implemented a pack size quantity selector for all products along with a subscription discount to incentivize creating a mindful wellness routine.
Our new modular approach to product categorization and simplified checkout experience creates a seamless experience for mobile users to get their daily dose of mindful coffee.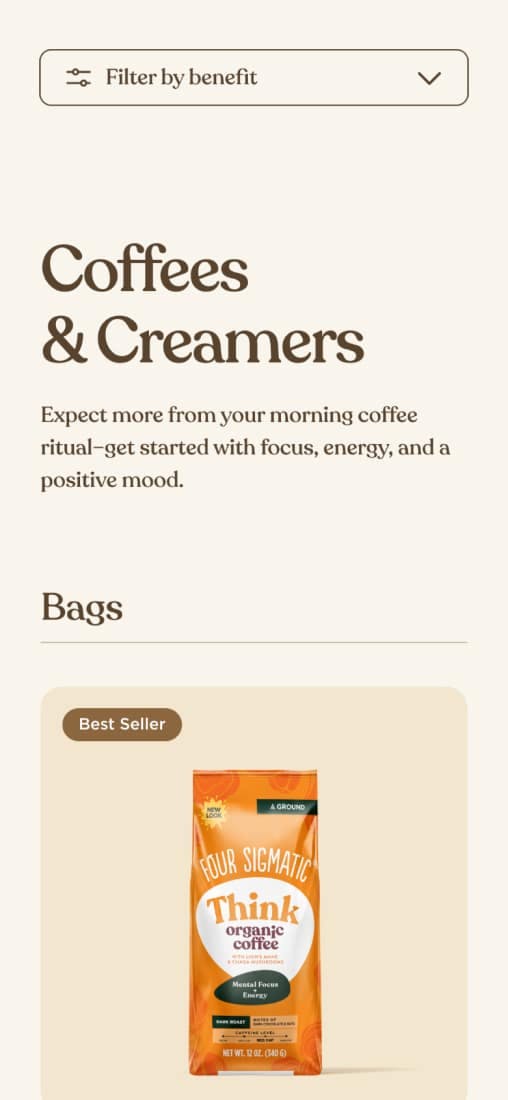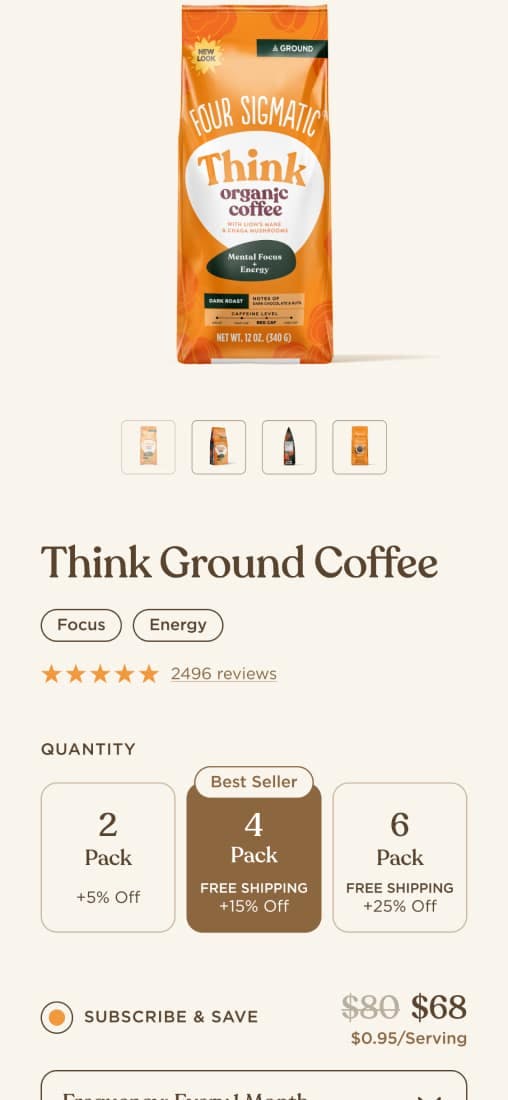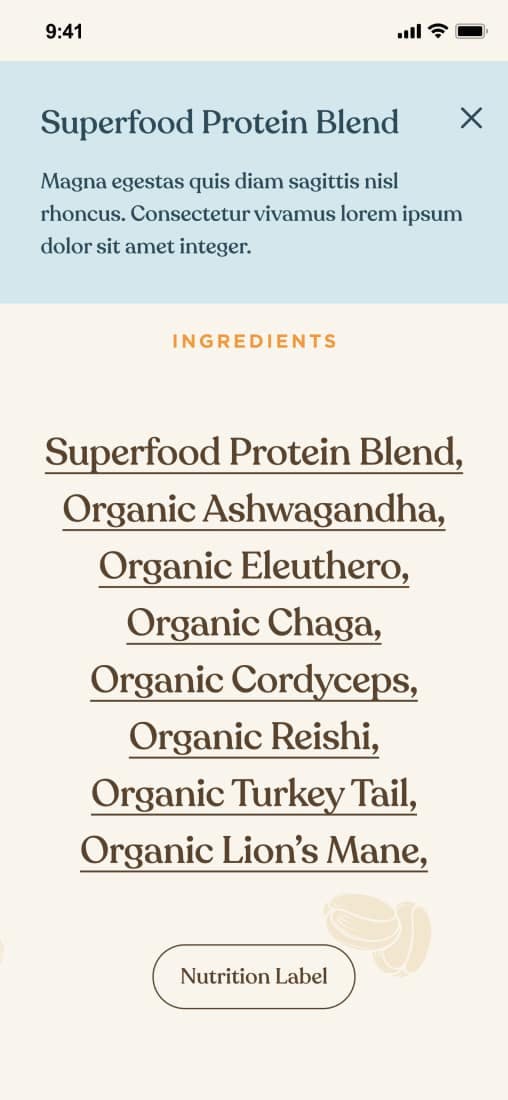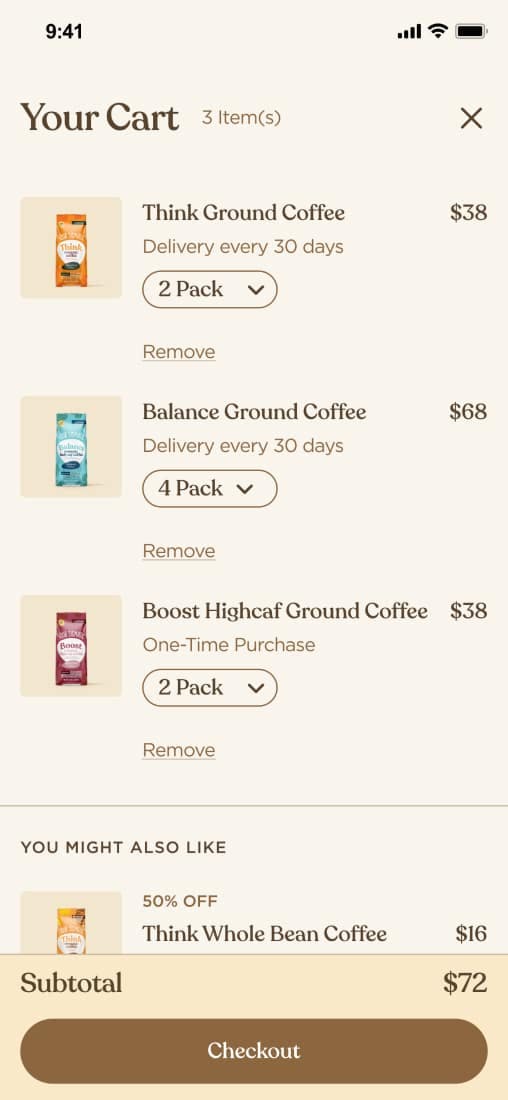 02/
ADDITIONAL COFFEE NOTES
05/
Four Sigmatic Team
AGENCY   →   Envoy
EXEC. CREATIVE DIRECTOR   →   RUSSEL ROMMELFANGER
CREATIVE DIRECTOR   →   ANTHONY TROESTER
SENIOR DESIGNER   →   CHRIS KALAFATIS
SENIOR COPYWRITER   →   ERIN RILEY
WEB DESIGN + BRAND CAMPAIGN